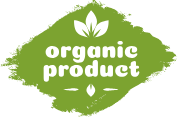 Trust Our Trained & Vetted Professionals
To Pamper Your Pet in Our Clean Pet Salon
Canine Design is an all-breed dog and cat grooming salon and day spa that provides an exceptional line of botanical products and show quality grooming supplies. Many of Canine Design's customers are show dog breeders and trainers.
Stacey Sullivan, Canine Design's owner, has over 30 years of experience including 13 years working as a full time Veterinary Technician and Clinic Manager. As a result based on that experience, all aspects of health are taken seriously at Canine Design.
Our Pet Grooming Services:
Spa Services
Aromatherapy
Individual Consultations
CANINE DESIGN SPA & AROMATHERAPY PACKAGE
Spa Services
Customized services
Line of high quality botanical products
Special shampoos and rinses for sensitive skin, allergies, or odor problems
Special conditioners and nail care
As part of the full salon package, every salon patron receives the following: nail trimming, ear cleaning, anal sac expression, full body massage, and a bow or bandanna.
Pets that come in for bathing (not styling) also receive the above services!
Aromatherapy
Canine Design offers aromatherapy for pets needing some extra relaxation, relief from anxiety, and an immune system boost. We've had some remarkable results with these treatments and hope more pets will be able to take advantage of the wonderful benefits of specialized aromatherapy.
Young Living Essential Oils and AnimalEO are used exclusively for all aromatherapy treatments.
Individual Consultations
Dietary and dog training consultations with Stacey can be done at the time of your regularly scheduled spa service or by special appointment. All training is done on an individual basis with separately scheduled training sessions. Feel free to call with any specific questions that you may have.

Click On A Photo To Learn More About Our Special Programs